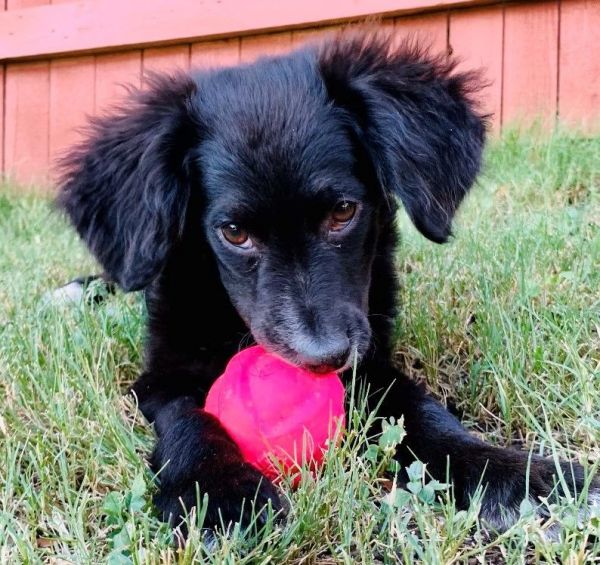 Click on small image to enlarge it.
Marco is a 3-4 month old pup that is one tough little cookie! He's overcome a LOT in his young age--a brush with two life-threatening illnesses! But he has powered through with the loving care of his foster family and now we're happy to report that he's looking for his happily furever after. Marco is a little shy until he gets to know you but he's just a baby. He is super affectionate and has the sweetest demeanor. We believe Marco might be a field spaniel! If you're interested in adoption, PLEASE READ THE FOLLOWING: CSRA has puppy policies that you should read before applying.
http://www.austincockerrescue.org/puppy-policies/
All of our dogs/puppies stay in foster homes, there is not a shelter building. We do not make arrangements for unapproved applicants or folks without an application to meet puppies. We do not ship dogs or accept out of state (Texas) applications. Please note that email is our preferred method of communication--you can reach us at woof@austincockerrescue.org. Phone calls about specific dogs will not be returned. Thanks so much for your interest in rescue!
Baby, Male, Small