Sometimes no matter how much love you give, you can't make it enough…

by Rebecca P.

Dagney came to us via a RGV shelter. Was he a spaniel? It's hard to say, but those fluffy ears and sweet face made us squint extra hard to see it. He looked like a mythical creature, a forest sprite, with long spindly legs, the softest white fur, and the kindest heart. He was just a young puppy full of life and playfulness. He loved to play tug of war with his foster sisters and prance after them when the zoomies kicked in.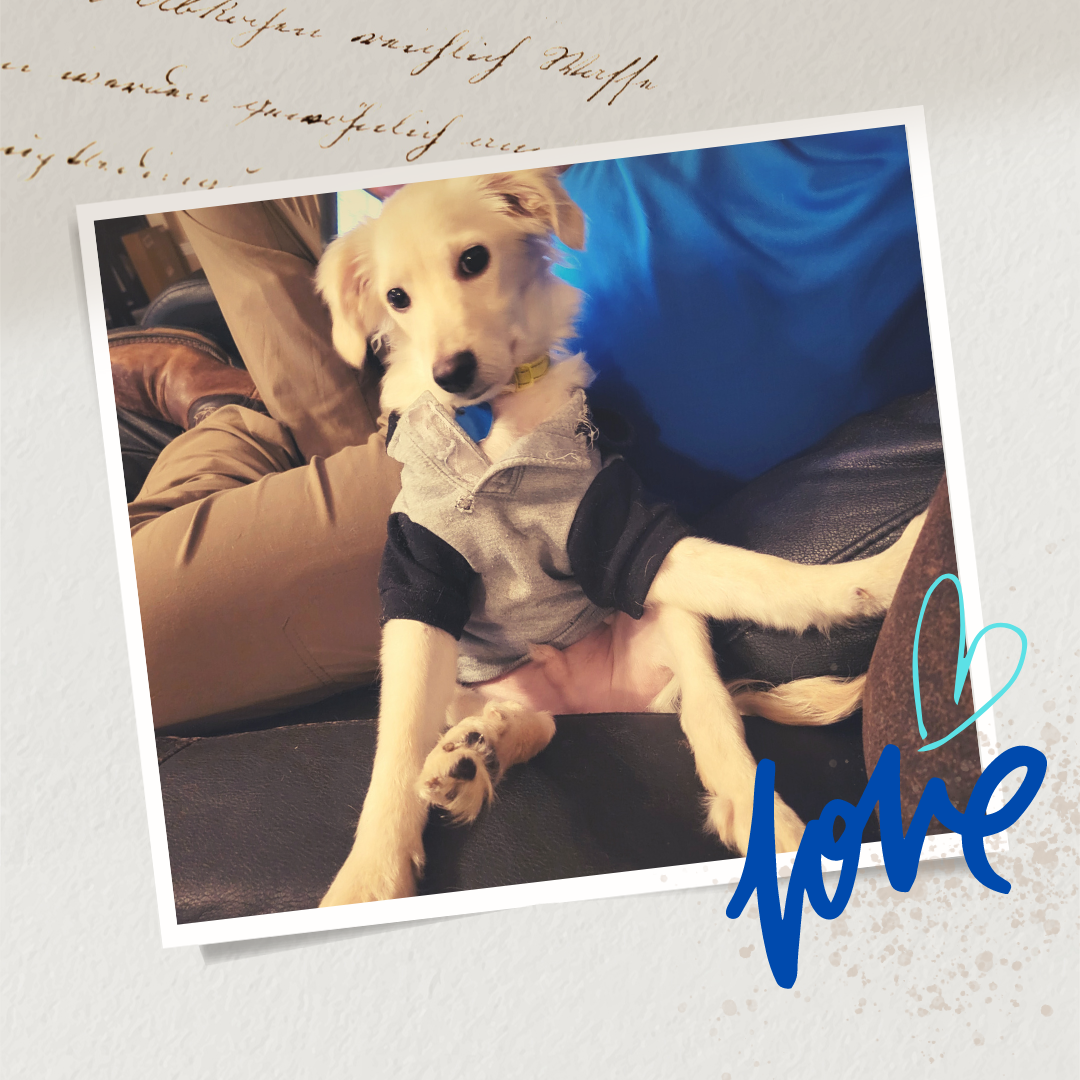 But after a short time with us his energy started to dwindle and it was obvious he didn't feel well. Already too skinny and fighting a parasitic infection, he developed an upper respiratory infection (URI) as well. Poor little guy was having a rough time of it! With special care from his foster parents, the URI improved but Dagney was still fighting parasites and wasn't bouncing back as much as expected. Then, after four short weeks of being nursed back to health, our sweet Dagney began to have uncontrollable seizures. They came on very quickly and progressed at an alarming rate. Even trips to the ER couldn't stop them. He was exhausted and suffering so we made the very hard choice to let him go.

Dagney, we hope you know that your life mattered to us, that you touched our hearts with your love, and that we were glad to have known you. We are eternally grateful to our donors, volunteers, and vets, who wrapped this fragile little angel in their loving arms and hold his memory – and that of many others like him – forever in their hearts.