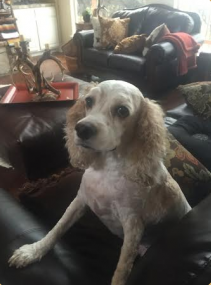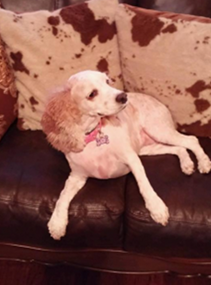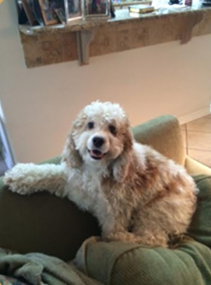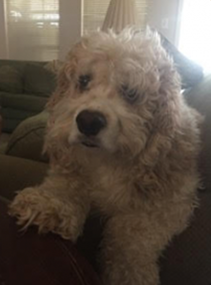 Let me introduce this grand little southern doll..put to melody Hello Miss Holly, you sure look divine!! ~ Riki, foster mom   
Ok enough! My silly foster mom thinks I am just the sweetest, doll ever. Well maybe I am, but I'm in need of a good home, so first things first!!! I was in my forever home and my mom got sick and had to give me away to these people who are really nice, but they say I can do even better, so they are trying to find my forever family. I had a good life and am almost perfect, house trained, I sing along with music, when I am in the singing mood. I am just a little happy, playful cocker that just wants to be loved. I'm sure you will really like me when you get me home..I can be very expressive too, I smile a lot too, especially when my foster Dad comes home after whatever he does all day. I sleep in a crate at night with my little blanket, and am very content. Thank you for looking my way, I sure hope maybe some day soon, we could meet!! I'm in San Antonio, but maybe I could travel to see you.. I don't know my phone number…but these nice people do.
Holly is 9 years old and weighs about 35 lbs. She gets along very well with other dogs, but we haven't yet tested her with cats our young children.
Updated 3/10/16