By Dee C.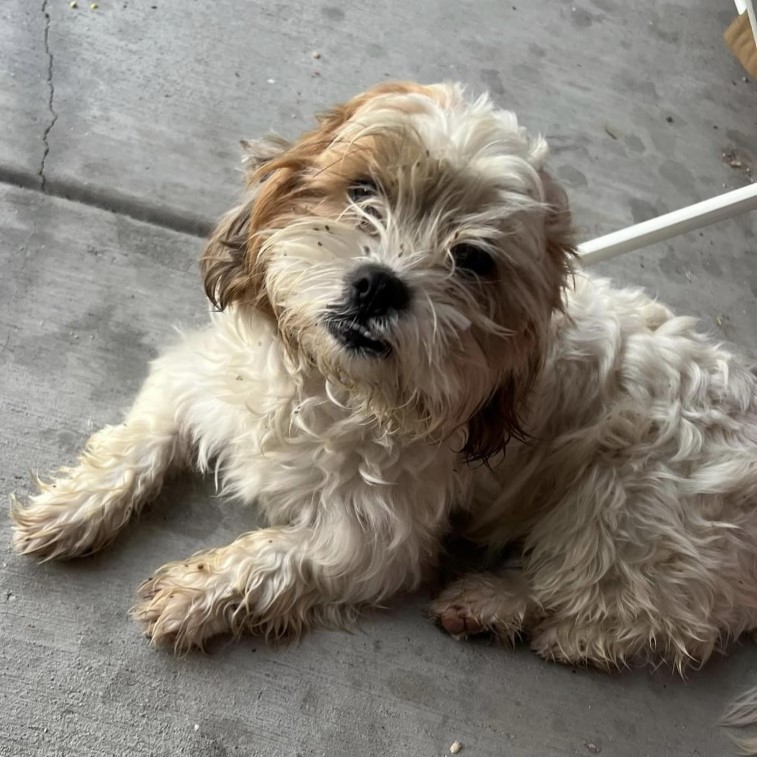 A woman on the Williamson County Lost and Found Pets Facebook Group posted that she had found a little dog under a garbage dumpster at her apartment complex in Georgetown, TX. The small, scared pup was soaking wet and covered in sticker burrs. The finder reached out to me and asked for help. She was not able to keep the little dog since she had two cats in her apartment and that was the maximum number of allowed pets. Of course, I agreed to help. When I first met him, Murphy's hair was badly matted and he was very skinny… there's no telling how long this poor little guy had been on his own.
At the time, I was fostering a dog with CSRA and thought I would ask if they would consider sponsoring Murphy, who was clearly not a cocker spaniel. To my surprise they agreed! I was overjoyed to hear the good news because I knew that with the support of CSRA, Murphy would receive the vet care he needed and would also find the very BEST home.
It didn't take long after he was advertised on the CSRA website for the applications to start rolling in. I received an application from a former CSRA adopter whose beloved senior pup had passed away. They sounded perfect for Murphy! After a few days in a trial adoption sleepover, they were in love and decided to adopt Murphy. My heart was so full to know that a sweet dog that was discarded like trash would now have a wonderful future. Thanks, CSRA for your devotion to saving dogs!
---
The 2024 Big Match
Each week in January 2024, we'll be sharing new stories of lives saved and made furever better by YOUR lovingkindness and care!
All donations sent before midnight on January 31, 2024, up to $25,000, will be matched dollar-for-dollar by our generous Big Match Sponsors!
Donate via the link on the right or mail a check payable to Cocker Spaniel Rescue of Austin, PO Box 27453, Austin, TX 78755. Be sure to note that your donation is designated for the 2024 Big Match.